Liam & Lucy is the first episode of The Basil Brush Show's fifth series which aired for the first time on September 29, 2006.
Plot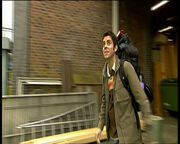 Children's comedy series featuring the irrepressible Basil Brush and friends. The hunt is on for Basil's new sidekick, but who is the new girl in Anil's cafe?
When Stephen left Basil the search for a new sidekick began. While at
Anil's Café
getting the advert put up Basil discovered that Anil's food was actually good and made him a king.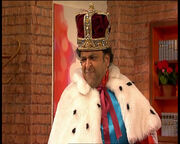 It had turned out that
Lucy
had made all the food as Anil was treating her like his slave and Madison got Basil take her in.
Cast
Gallery

Ad blocker interference detected!
Wikia is a free-to-use site that makes money from advertising. We have a modified experience for viewers using ad blockers

Wikia is not accessible if you've made further modifications. Remove the custom ad blocker rule(s) and the page will load as expected.